Online Sessions
Support when you need it –
Even when you can't make it to the office.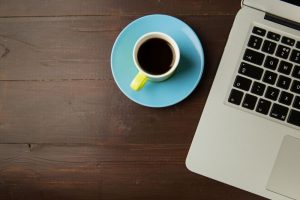 I offer online counseling sessions, also known as telehealth, to individuals in the state of North Carolina. Online therapy offers the ability to have a full session from the comfort and convenience of your home, office, hotel room, or wherever you are – without worrying about traffic or commute times, without having to find time outside of your work hours, and without losing the quality that you expect from a traditional therapy session.
I use a HIPAA compliant platform so your privacy is protected. There is no annoying software to download – all you need is a stable internet connection and somewhere private that you feel comfortable talking.
I also offer online therapy to clients participating in office sessions in the event of inability to come to the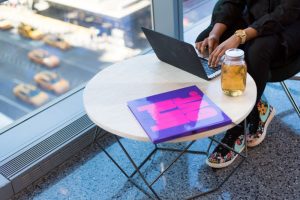 office for reasons such as transportation issues, inclement weather, personal or family illness or emergencies, travel, childcare, or in the event of a move within the state due to college, employment, or other major life changes.
Online therapy might be right for you if:
You are a professional who wants therapy but would prefer to be seen by someone outside your local community.
You want to stay safe amid COVID-19 and any future disease virulence concerns by limiting unnecessary face to face appointments.
Your schedule makes it difficult to set aside time to commute to and from an office for an hour long session.
You work hours that make it difficult to schedule a session during normal business hours.
You are stuck at home most days due to working from home, childcare, or caretaking for other loved ones.
You travel a lot for work.
You are looking for a great therapist, but have limited options in your local NC community.
You think I would be a good fit as your therapist, but you live elsewhere in the state.
You love technology and the idea of using it to improve your mental health.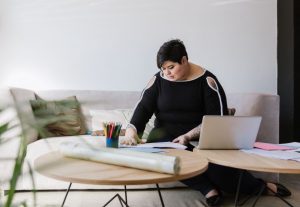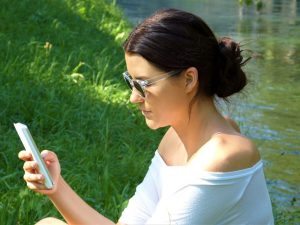 Online therapy is probably NOT a good fit if:
You have high safety risk behaviors such as recent, intense, active suicidal thoughts, recent suicide attempt, recent severe self-harm, recent intense homicidal thoughts, intrusive/acute hallucinations, psychosis, etc. These situations would benefit from a local, in-person provider or emergency services.
If you are in an environment that poses a safety risk such as experiencing abuse or violence from others in your household. These situations would benefit from a local, in-person provider or emergency services.
You are a minor under the age of 18 years seeking mental health services without the knowledge of your guardians.
You are not comfortable or familiar with use of technology or do not have access to technology.
You do not have a private space to conduct sessions without others overhearing and jeopardizing confidentiality.
You have intense paranoia related to technology.
You have difficulty following up on communications about scheduling, paperwork, payment, etc.
If online therapy contributes to perpetuating symptoms or avoidant behaviors.
If you would have a hard time not multitasking and staying focused on the session in an online format.
If you plan to use telehealth for any inappropriate behaviors. If this occurs treatment will be terminated immediately and local authorities will be contacted.
Other considerations:
Unfortunately, at this time no sessions can be offered to individuals who are residents outside of NC due to state-by-state licensing restrictions. You will need to show proof of residency/current address prior to beginning sessions.
Most insurance plans cover telehealth. Please understand that you are ultimately responsible for any fees for services that insurance does not pay.  I am in-network with Cigna and most BCBS plans. Self-pay is also welcome for online sessions. A superbill can be provided upon request for those hoping to claim on out-of -network insurance benefits.
We will keep an active credit card on file for convenient payment of all session fees and late cancellations. Failure to do so will result in termination of services.
Timely communication and attendance is crucial to online sessions. All intake forms, insurance information, and any needed updates during your treatment must be maintained and inquiries responded to promptly or it may result in treatment being postponed or terminated until the information is provided.
Please understand that some conditions may not be determined appropriate for online sessions. I have the right to refuse services at any time to anyone I feel it is not clinically the best or safest treatment method for and will make alternative recommendations for services.